Coast Lines 2 (Writings from the Puerto Vallarta Writers group)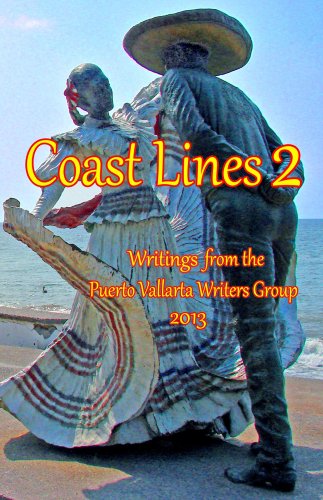 Since 1996, the Puerto Vallarta Writers Group has provided a home for authors published, self-published, and aspiring.
This year, in addition to short stories, we have included selections of Essay, Flash Fiction. Memoir, and Poetry.
Since 1989 the PVWG has provided a home for authors in all genres, and now they all have a chance to show off their eclectic abilities.
This slim volume runs the gamut from comedy to tragedy and, in between, we explore the entire range of human experience as seen through the eyes and hearts of fine and sensitive writers who share with you the fruits of their lives and their labors.
All proceeds from the sale of this book will be donated to the Los Mangos Library in Puerto Vallarta