Lonely Planet Puerto Vallarta & Pacific Mexico (Regional Guide)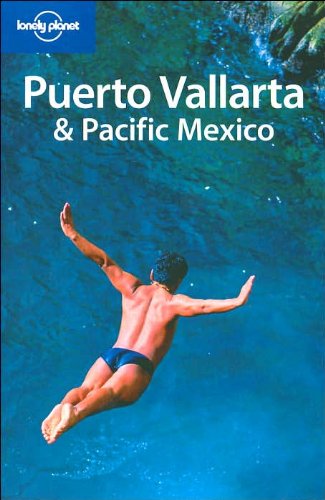 Mexico's Pacific Coast is cut from the very fabric of dreams – a resplendent tapestry of passion, tradition and unrestrained natural beauty. Slipping from enchanted mangrove lagoons to lost fishing villages, honeysuckle beaches and thriving cosmopolitan cities, visitors will find adventure at every turn – and get there in style with this comprehensive guide.

Don't Just Sit There – Thorough outdoors special section makes adventuring a breeze. World-class fishing, snorkeling, surfing, wildlife spotting, hiking, biking and much more await.

Explore Secret Spots – Insider's tips to the region's best beach finds, along with great maps and itineraries so you don't get lost along the way.

Espanol Made Easy – Our handy language section and glossary will arm you with all the words you need to know – and a few extras – to get you into the heart of the country.

Eat Your Heart Out – From new Mexican cuisine in Oaxaca to the area's best fish taco stands, informed dining tips bring you to top eats and indulgent treats.

Product Features
Used Book in Good Condition