My $1200 a Month Retirement Plan, Beach-Front Living: A Picture Book of a Small Mexican Fishing Village, Retirement Tips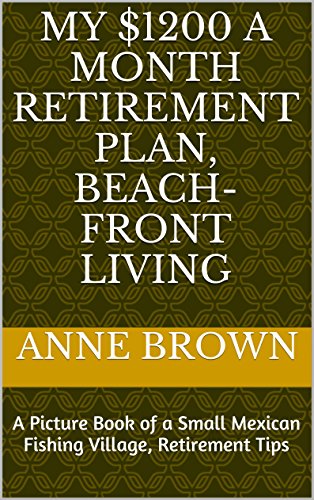 Where can you retire on less than $1200 a month, including seaside living?
A small fishing village in Mexico, 9 miles outside of one of the top tourist destinations in North America.
A picture book of possibilities for retirees. Living well on less in Boca De Tomatlan, a sleeping fishing village with beauty, charm and authentic Mexican lifestyle. Total cost of living is less than $1,200 a month. The average seaside villa rents for $600 a month. One of the top tourist destinations in North America is less than 9 miles away, including night-life, world class entertainment, restaurants, sports bars, the arts, golf, fishing and zipping through the jungle like a primate. Retirement tips for your mail, health insurance, safety and banking. Vacation is everyday for retirees, from all over the world, living well on less.
Scroll up and grab a copy today.