Puerto Vallarta Sunsets (Resort Romances Book 1)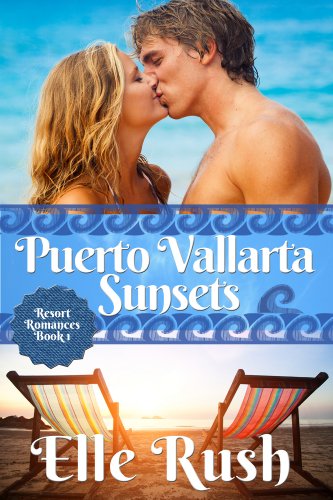 When tourist extraordinaire Dena Thompson spots Curtis Schuster in the airport, she picks him as her vacation project. The poor guy is wearing a button-down shirt on the flight to Puerto Vallarta, Mexico; the uptight geek obviously needs her help to loosen up.
All Curtis wants is a quiet week on the resort. Although the nutty blonde keeps inviting him on her outings – to a tequila factory, on a dinner cruise – he keeps turning her down. However his refusals have a cost and every time he stays behind, disaster strikes.
When he does finally go out with her, Curtis discovers that having adventures is fun when Dena is involved. But since they only have a couple days left, the couple doesn't know if their holiday romance will last once they get home.