Before the 1960s, Puerto Vallarta was just a sleepy fishing village. Then, a few Hollywood stars head this way, and everything changes forever! That's not a bad thing though. Nowadays, Puerto Vallarta attracts tourists from all over the world to the Jalisco Coast. They're usually here to experience its beaches, incredible local food, and even a spot of whale watching if you come at the right time of the year!
In this article, we'll take a look at the top 10 things to do in Puerto Vallarta. It'll take away the stress when it comes to planning your vacation and really making the most of it!
Hit the Beach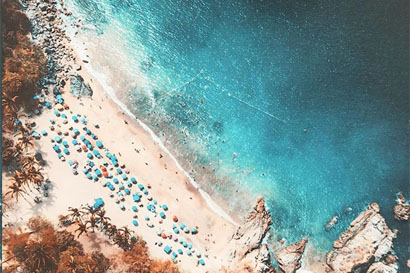 source: https://www.instagram.com/p/B1csqmoDlsC/
If there's one thing that you can't miss off any Puerto Vallarta itinerary, it's the beaches. After all, it's probably the top reason the town attracted those Hollywood stars here in the first place! Playa Los Muertos and Olas Altas are the two beaches that are closest to the centre of town, but they're not necessarily the most beautiful. A more remote but extremely pretty option is Playa las Gemelas. You can get a taxi or a bus here and it's about 20 minutes from the centre. Don't miss it!
---
Go Snorkelling
source: https://pixabay.com/photos/snorkeling-water-bright-holiday-1551757/
In such crystal-clear, azure blue waters, you'll never have a better chance to see what lives below the surface in the Bahía de las Banderas. So, dig out your snorkel and get yourself in that calm and warm water! Of course, some places are better for snorkelling than others. But the best one of all has to be Los Arcos. The spectacular rock formations out in the sea don't just make for a great view above ground. Underneath the water, you'll spot loads of tropical fish, lobsters, octopuses, and other creatures. It's pretty easy to do a tour here and it's safe too – a great activity for all the family!
---
Go Surfing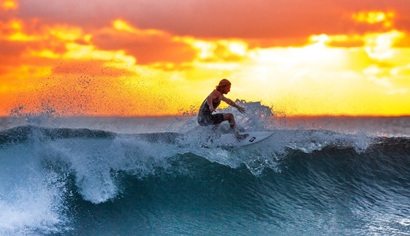 Source: https://pixabay.com/photos/surfer-wave-sunset-ocean-2212948/
You'll have to head out of Puerto Vallarta if you want some of the best surfing in Jalisco, but it's worth the time, effort, and cost. Especially if you're looking to catch a wave or two when you're there! If you're looking for an authentic Mexican experience when you arrive in Sayulita, you may end up disappointed. The town is overrun with expats and tourists. Why? Because of the surfing! There are plenty of places along the front that offer lessons and rental too. It'd be best if you head here for the day and stay in Puerto Vallarta. Unless, of course, you like the sound of an all-night rave!
---
Release baby sea turtles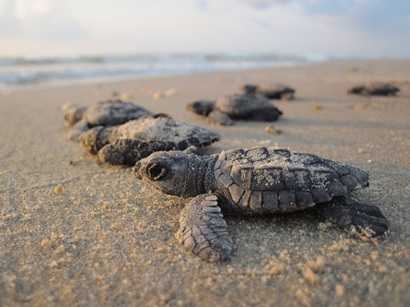 Source: https://pixabay.com/photos/sea-turtles-hatchlings-baby-beach-1503461/
There are plenty of day trips around Puerto Vallarta, as well as Sayulita. One that you might enjoy if you're conservation and environmentally minded is releasing baby sea turtles! This is sure to be an unforgettable experience that all your friends and family back home will be thrilled to hear about! Although there are plenty of day trips available, this is one of the less common ones. And it can be dependent on the time of year. Make sure if you've got this on your bucket list, that you do plenty of research before you arrive and find the perfect trip for you!
---
Hike to the Cerro de la Cruz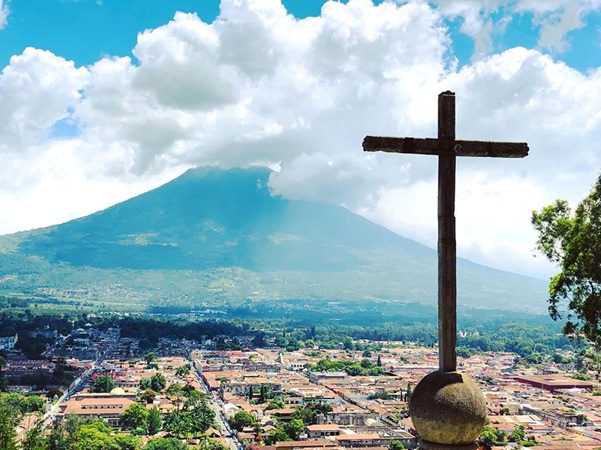 Source: https://www.instagram.com/p/B1mU2BLokhh/
If you want to get fantastic view across Puerto Vallarta and out to the Pacific Ocean, there's one place that will give you more Insta-worthy shots than anywhere else. That's Cerro de la Cruz! You'll need to spend around half an hour getting to the top of this steep hill, but the views from the top will make the blood (unlikely), sweat, and tears (definitely more of a possibility) to get there worth it! The viewing platform has been remodelled and it's a great experience. Make sure if you do this, you bring plenty of water and good hiking shoes!
---
Go shopping
You'll want to take some souvenirs home for your family and friends, right? Of course you will. Well, a great place to do that is the flea market on Isla Cuale. Here, you'll find jewellery, pottery, leather goods, and other artisanal handicrafts. Speak Spanish? Then haggling is a great way to practise that. Put the money you save towards a drink or lunch at one of the chilled out restaurants on Isla Cuale!
---
Take a leisurely stroll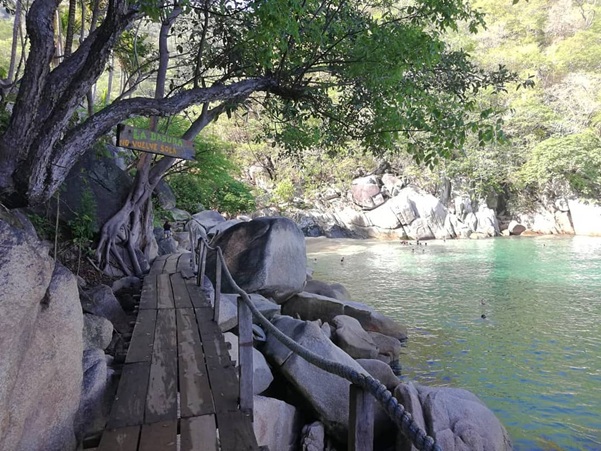 source: https://www.instagram.com/p/Bz6el7Rl3oP/
Puerto Vallarta can be pretty expensive, so you'll need to find some activities that don't cost the earth too. Well, one of the simplest and easiest, not to mention cheapest, things to do is going for a walk. The two hour walk from Boca de Tomatlán to Las Animas includes beach, jungle, and mountains. Three of the key things that make up Puerto Vallarta's landscape!
---
Sample Jaliscan cuisine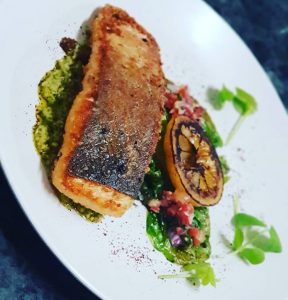 Source: https://www.instagram.com/p/Btpbqc7AtJ7/
It's easy to get taken in by tourist traps in Puerto Vallarta, so don't just head for the first restaurant you see. That way you won't be able to sample the fresh fish dishes, complex sauces which are full of flavour, and local chichicuilote birds. Check out some of the coolest restaurants in Puerto Vallarta for traditional local food – and maybe even eat out on the beach front!
---
Kick back in a cool beach bar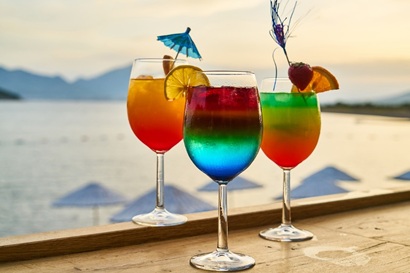 source: https://pixabay.com/photos/the-drink-cocktail-beverage-summer-4288602/
Of course, you'll want a night cap after dinner. Like with restaurants, there are some bars that would definitely be considered tourist traps. However, find the right place and you'll be rewarded with some of the best margaritas you've ever had! Sit outside and listen to the waves lapping against the shore as you enjoy smooth drinks and good company!
---
Check out a traditional beach village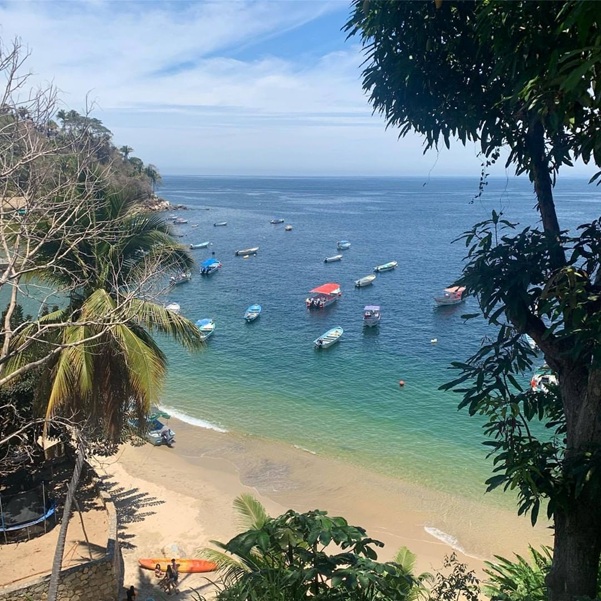 Source: https://www.instagram.com/p/B03qoksg8LT/
You may have enjoyed all the stuff on our list but felt like that there are a few too many tourists. However, we're confident that you won't feel that way with our last idea. The village of Yelapa, which you can reach from Los Muertos beach by water taxi, is a traditional beach village. Soak up a few hours here, check out the local businesses, and work on your tan in peace and tranquillity!
So, now you know the top 10 things to do in Puerto Vallarta…
You'll be needing somewhere to stay. Why not check out Puerto Vallarta Rentals to find the perfect vacation home for you. Now, all that's left is for us to wish you a fantastic vacation!