What Happens In Mexico (The Wandering Star Series)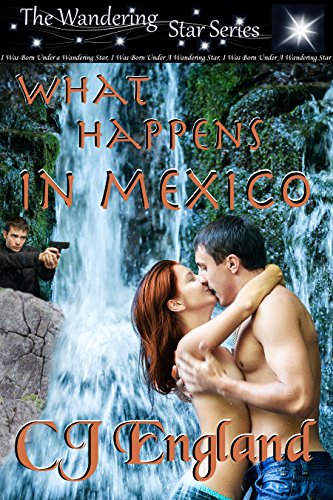 The first in the Wandering Star Series
In a Sultry, Tropical Paradise Two Strangers Discover a Love as Hot as the Mexican Sun.
When Tori Roberts goes to Puerto Vallarta for one last vacation before getting married, she has no idea a simple drink in a bar will change her life forever.
Matt Sinclair is a private investigator in town to find a scientist who has stolen a formula for a designer type of cocaine. But things get complicated when he rescues Tori after someone spikes her drink at the bar. She's his way out of Mexico, and he'll use any means necessary to keep her close.
The chance meeting stirs emotions neither expected, and the heat they're feeling isn't just from the warmth of the sun. Unfortunately, their vacation paradise is fraught with danger and someone is determined to destroy them both. But Matt is determined to romance his lady, and not even a missing wedding license, an irate fiancé or a band of bloodthirsty drug runners are going to stop him from showing Tori what they could have together.
Will what happens in Mexico stay in Mexico? Or will Matt and Tori make it out of Mexico alive?
And in love?